Visit from Covance Company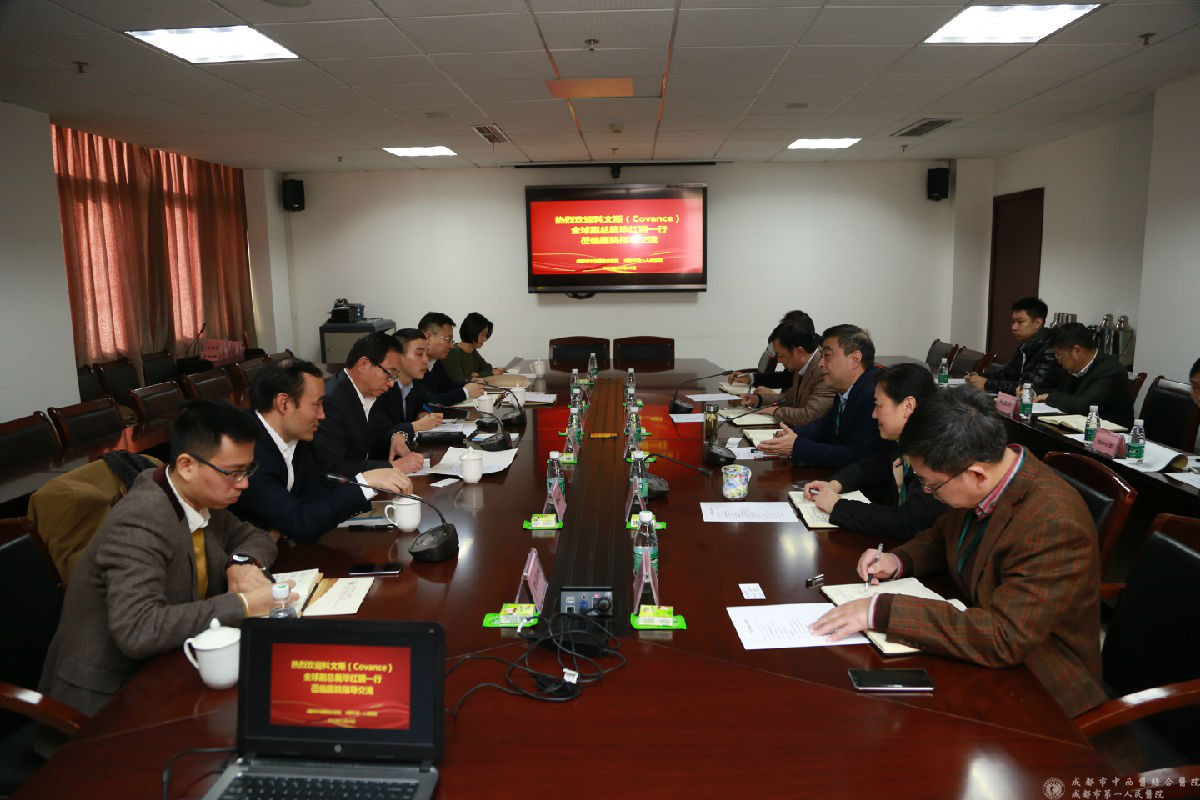 On the morning of December 20, 2017, Mr. Bi Honggang, the global vice president of Covance Pharmaceutical R&D Co., Ltd. and the head of China Branch, visited CFPH, who was accompanied by the leaders of relevant departments of Chengdu High- tech Zone and officials from CFPH.
At the symposium, CFPH President Mr. Zhao Cong said that Covance, as the world's top drug R&D company, has a strong suit in research, technology, and personnel training, and has a high degree of cooperation with our hospital. The construction of GCP Center will provide a solid foundation for the hospital to actively expand the international vision and build an academic hospital that matches the national development philosophy.
Mr. Bi Honggang fully affirmed and highly praised the construction and development of our hospital. He pointed out that the hospital, as one of the largest top three hospitals in Chengdu, has advantages in terms of hospital scale, key specialties, scientific research projects, medical professionals, technical level, and reputation among people. In the future, the two sides will further explore cooperation on personnel construction, infrastructure and facilities, emergency medicine, investments, etc., and strive to jointly build the best GCP center in the west.