Visit from French Montpellier Hospital Management Center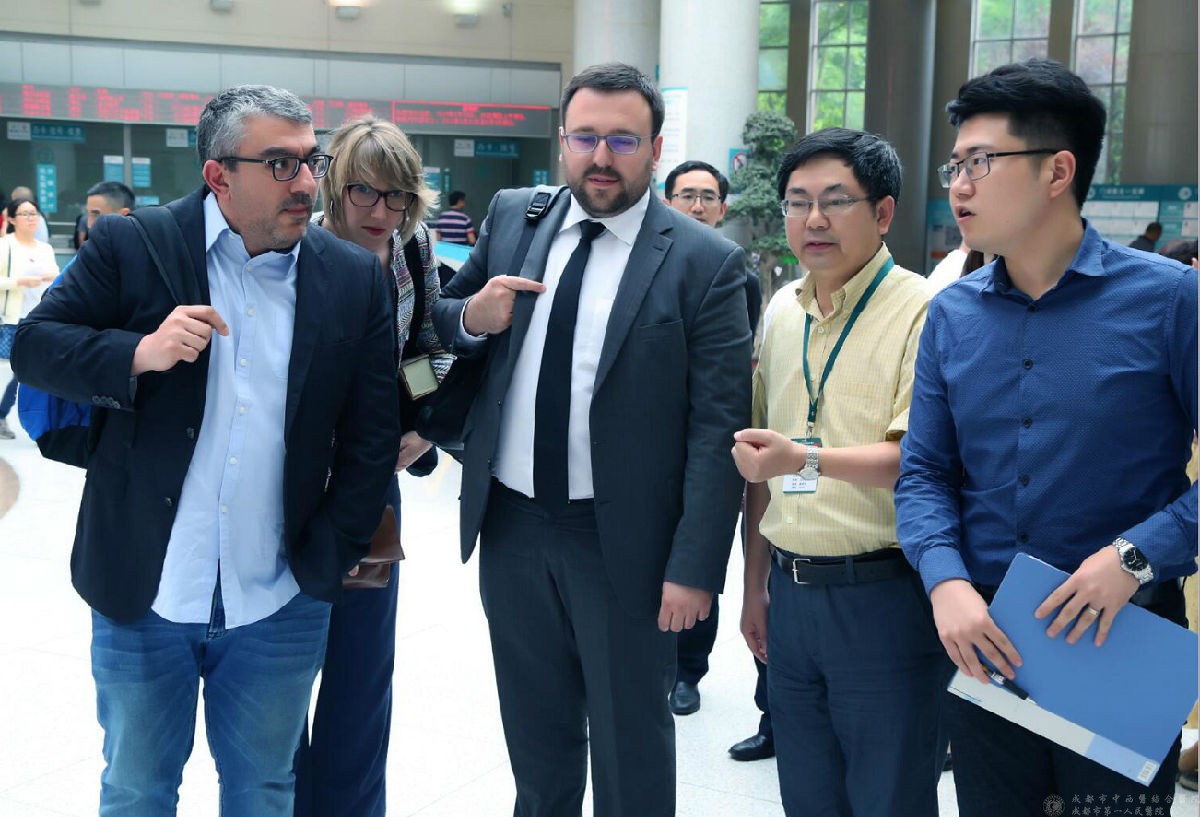 On the afternoon of May 22, 2017, led by Director of France- China projects, French Ministry of Health, Mr. Cong, a delegation from the French Montpellier Hospital Management Center paid a visit to CFPH.
The guests visited the hospital outpatient hall, Senior TCM Clinic, Preventive Medicine Center, Chinese medicine culture corridor and endocrinology department, and spoke highly of the development of TCM of CFPH.
During the discussion session, representatives from both China and France delivered speeches respectively. Vice President Mr. Fu Hongchun introduced the cooperation in the French Medical Center of Montpellier. Mr. Du Xiafu, deputy director of the Montpellier Hospital Management Center introduced hospital management in France. After that, attendees conducted exchanges and discussions on further deepening and promoting cooperation.
Mr. Du Xiafu said that China is the most important country in Montpellier's foreign cooperation, while Chengdu is the most crucial city in China. The achievements of the two sides in the field of health cooperation are amazing, and he is looking forward to deeper and more diversified cooperation with the hospital.