Promoting Exchanges for Common Development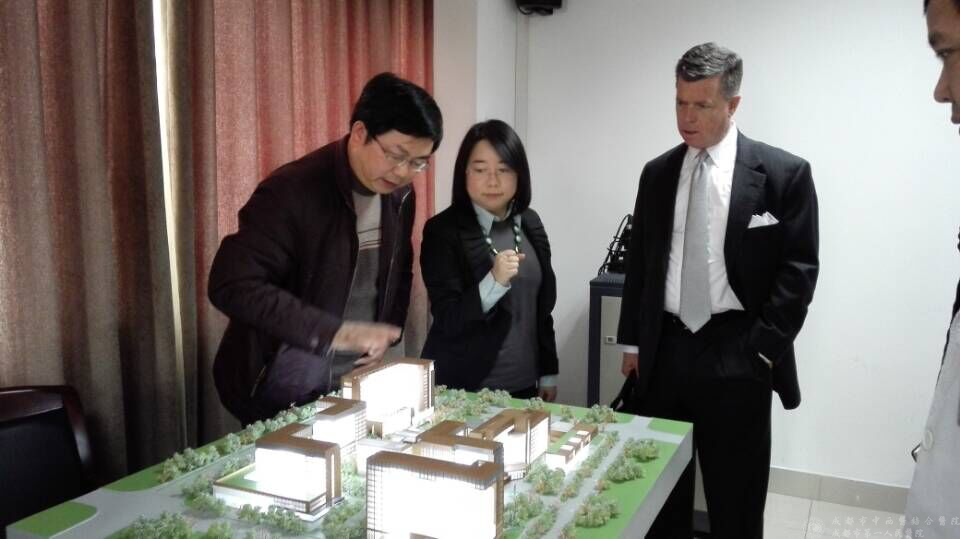 On the afternoon of March 11, 2015, Mr. Thomas P. Joyce, President and CEO of Danaher (Shanghai) Co., Ltd., visited CFPH.
Vice President Mr. Fu Hongchun extended a warm welcome to President Thomas P. Joyce on behalf of the hospital leadership and introduced the overall development of the hospital to the guests. Thomas P. Joyce, President and CEO of Danaher (Shanghai) Co., Ltd., USA, also introduced the global development scheme of "Danaugh (US) Enterprise Co., Ltd.". The two sides also conducted profound exchanges on technology and academic development. Then, accompanied by Mr.Fu Hongchun, the guests visited the clinical laboratory, blood transfusion department and biochemical immune assembly line. During the exchanges, the guests were deeply impressed by the scale of the hospital, hospital professionals, clinical research and laboratory construction.
Danaher (Shanghai) Enterprise Management Co., Ltd. is a subsidiary of Danaher Group of the United States, the largest multinational instrument manufacturing company. As one of the Global Fortune 500 companies, it's business covers life science and diagnosis, environment, dentistry, testing, industrial technology, etc..