Visit from American Beckman Coulter Company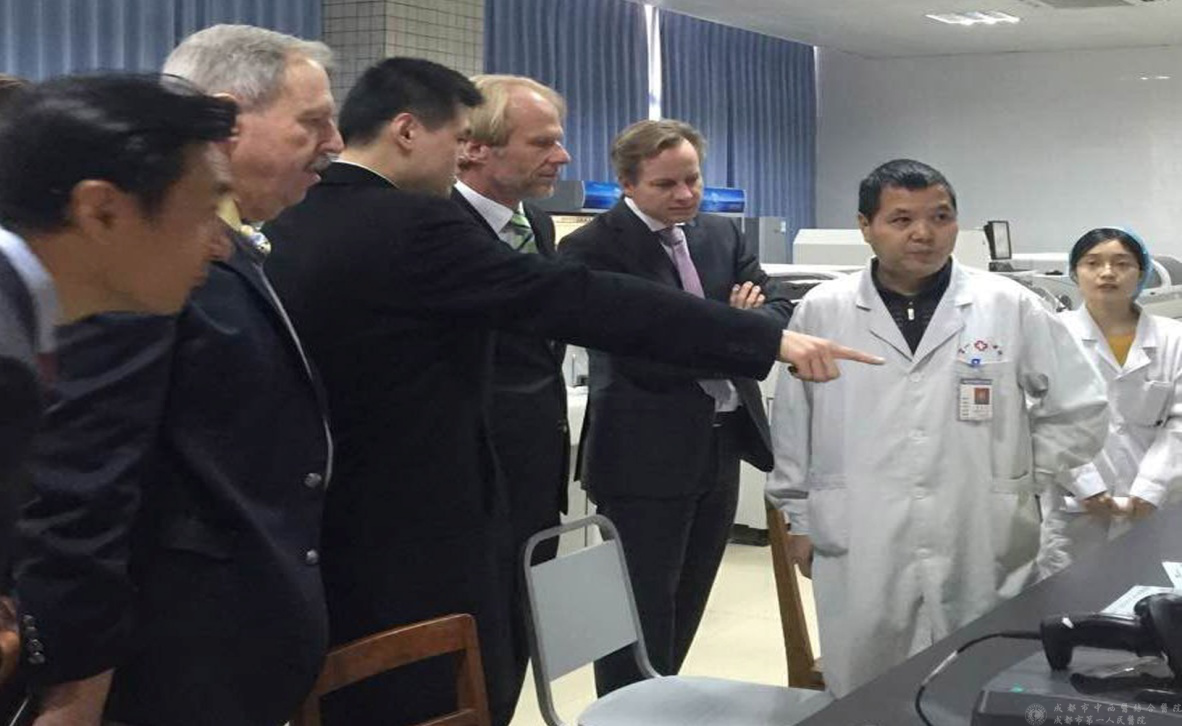 On January 14th, a panel of experts from American Beckman Coulter assembly line visited our hospital led by Beckman Coulter Global Senior Vice President, Director of Laboratory Automation Product Development Center, Senior Software Project Manager, Vice President of Laboratory IT Technology and Software Development, Global Marketing Director, Global Market Senior Manager, Senior Manager of Customer Relationship, Beckman Coulter Japan Hardware Factory Operations Director, Beckman Coulter Suzhou Plant General Manager, Shanghai Tencent Software Sales Director and others.
The experts visited the outpatient hall of the hospital, the blood drawing center and clinical labs, and learned the basic detection procedures of our hospital.
In the laboratory, the delegation paid a special visit to the newly introduced Beckman Coulter fully automated biochemical immunization line. This equipment was introduced to our hospital in 2014 for clinical biochemical and immunological detection, which boasts the world's top technology such as intelligent sample management, automatic sample centrifugation, ultra- high- speed transmission track and detection module. The delegation communicated with the operators of the laboratory about common problems, maintenance and other conditions of the instrument.
After the visit, the visitors had a friendly and effective communication with the Director of Clinical Lab, Dr. Qing Keqin and other laboratory staff. Dr. Qing expressed that the current laboratory specimen turnaround time was significantly shortened after the introduction of the line, and will be further optimized to improve sample turnover in the future. Efficiency through the instrument's automatic report review function has been remarkably improved and the error of manual audits have been noticeably reduced, allowing patients to get more accurate test reports faster. Director Qing Keqin also proposed some suggestions on optimizing sample storage management.
Through this visit, a consensus has been reached on optimizing the technology in clinical labs between Beckman Coulter and our hospital.