Medical Simulation Center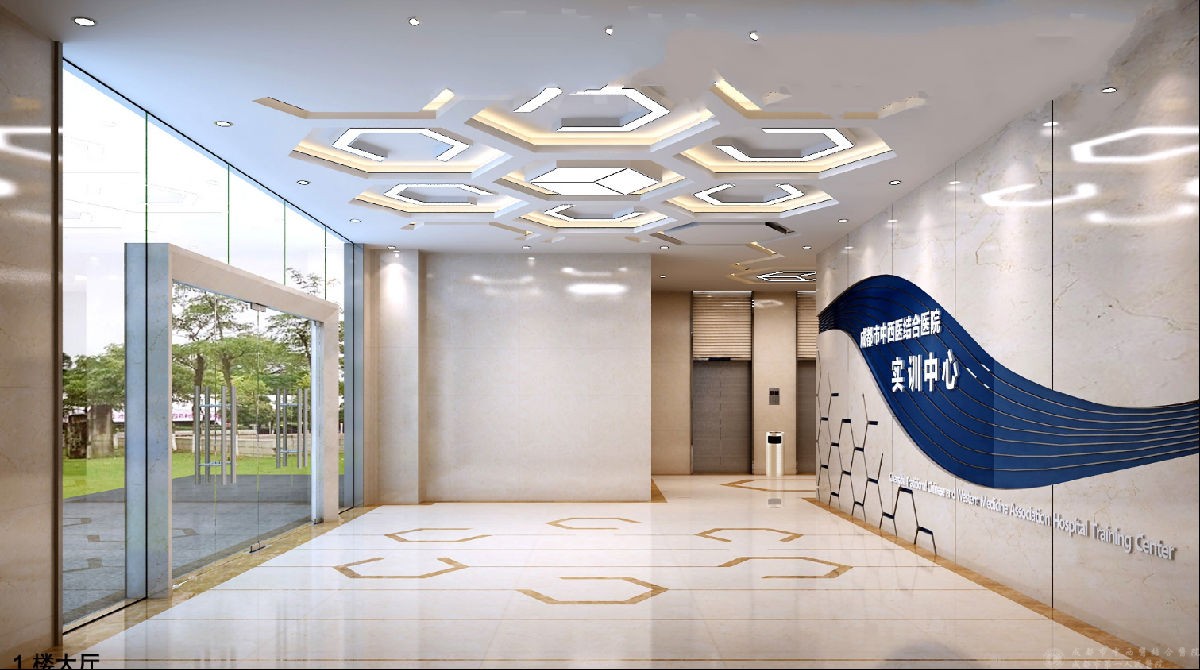 1. Basic information
The center, covering200 square meters, locates on the third floor of the Out- patientBuilding. It has been separated into seven training areas like Internal Medicine, Surgery, Pediatrics and more. Equipped with advanced manikins and simulators together with sophisticated training systems such as HPS, Trauma Simulator and Maternal Simulator, the center has carried out diverse training, including clinical thinking and communication skills training to improve medical skills of medical students, interns and nurses. Last year, we have trained more than 500 residents, nurses and medical students with 1,000 user-hours.
2. Staff
Affiliated to CFPH Research and Education Department, our center is a relatively independent department. Composed of one Honorary Director,one Director, two educational staff, two full- time teachers and 35 part- time teachers, our center is responsible for training, teaching and assessment.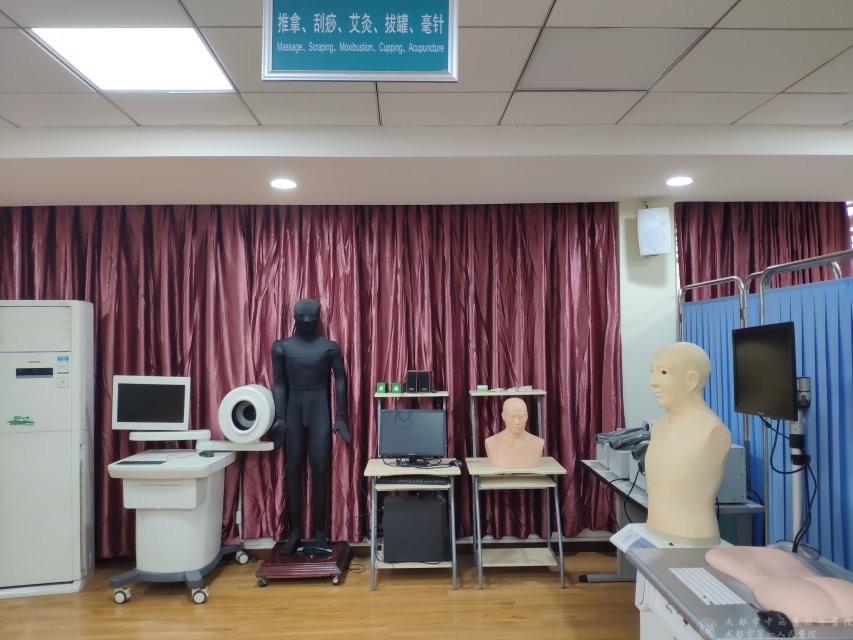 3. Function
Firstly, the training center should meet the different needs of medical students and medical professionals.
Secondly, the center should be distinctive and multifunctional.
Thirdly, we will gradually build the first - class medical simulation center in southwest China.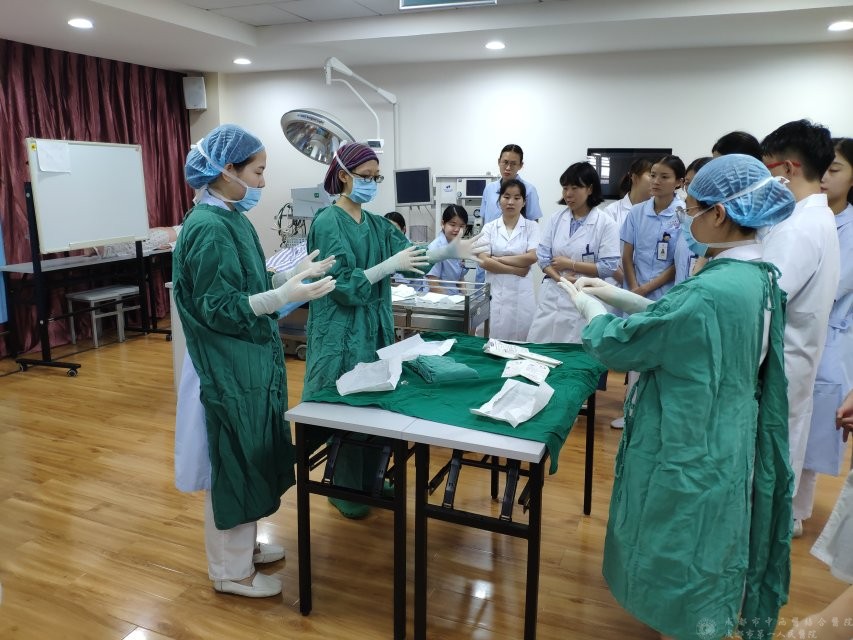 4. Mid-and-long-term goals
4.1 Brand
Centering on the overall development strategy of our hospital, we will build a training center with reasonable layout, advanced equipment, perfect functions,convenient service and comprehensive strength by closely combining the reality,limitations and potentials of various clinical specialties so as to be a first-class training center in southwest China.
4.2Curriculum
To becomea first- class training center in southwest China, one of the key elements is curriculum. Training center will increase foreign exchanges by establishing long- term cooperation with STRATUS center for Medical Simulation, learning their excellent experience and bringing in high- quality training courses home. To reach this goal, we will take the following steps. Firstly, adding newcourses. Four to five comprehensive courses will be added in three years,including Digestive Tract Endoscopic Training, Laparoscopic surgical Trainingand Standard Patient Training. Secondly, keep improving the teaching quality,such as applying digital projecting to create real- life disaster scene in pre- hospital emergency training on compound injuries. Thirdly, we will combine delivery and newborn CPR to meet the increasing needs of multidisciplinary diagnosis and treatment.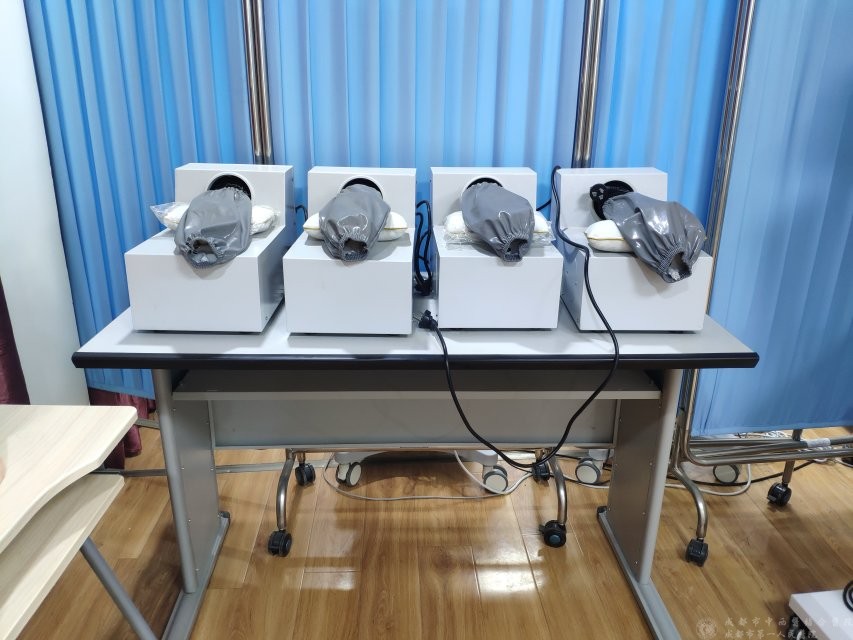 4.3 Personnel training
Adhering to the people- centered philosophy, we will create a favorable environment conducive to individual development and offering opportunities for teacher's further education so as to cultivate more teaching and training professionals.We will invite some domestically and internationally famous experts, including experts of BWH to be our visiting professors who will deliver lectures and offer on- site guidance annually. In addition, we will co- host meetings with them on teaching and training in our Medical Simulation Center. Every year, our staff or faculties will be sent to study abroad to keep updating with new progress. After these training and learning, the number of qualified educational staff is expected to reach 10 and qualified teachers will be expanded to 80-100.
4.4 Infrastructure upgrading
According to the actual demand, we will keep upgrading infrastructure continuously as well as the network system in order to make teaching, assessment, evaluation and management fully digitalized and systematic, and strive to establish a national demonstration center.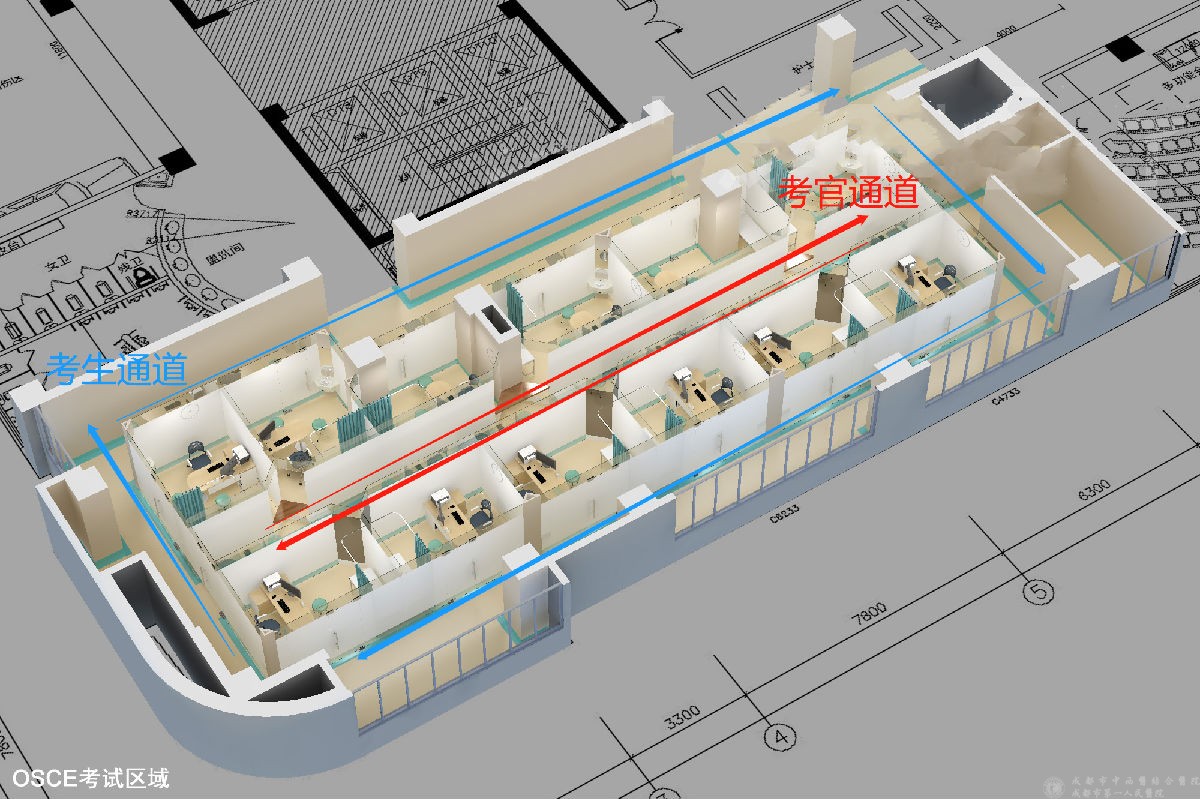 4.5 Enhance teaching quality and management
Every year, four to six educational staff and teachers will be trained in famous medical simulation centers in medical institutes home and abroad. Famous management personnel of other medical centers will also be invited to guide our work, through which efforts, teaching quality and management will be noticeably improved.
5. Our vision
After being relocated to the newly- built Third Inpatient Department, CFPH medical simulation center, covering more than 6,000 square meters, with proper layout, advanced equipments, skilled training staff, quality curriculum, will be emerged as leading comprehensive research center in medical simulation and push forward the development of this new discipline while producing more outstanding medical professionals in western China so as to provide excellent care to our patients.