CFPH Rankings Keep Improving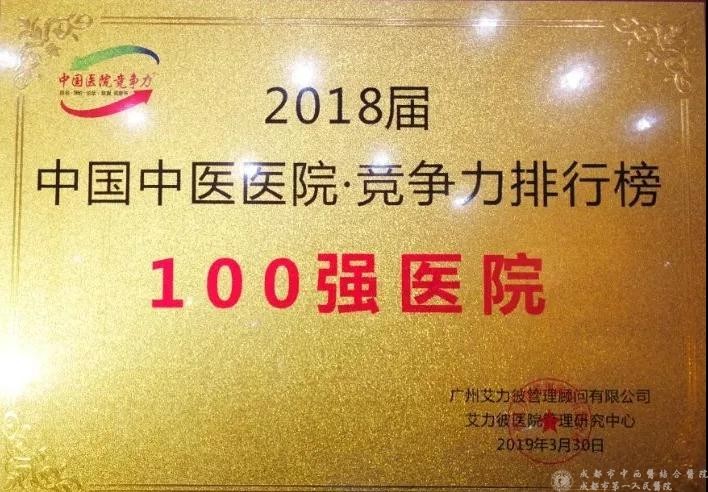 CFPH was ranked No. 16 and No. 33 respectively among 2018 100 City-level Hospitals and 2018 100 TCM Hospitals released by Hongkong Asclepius Healthcare on March 30, 2019, which is 2 and 4 spots higher than that of 2017.
In 2018, CFPHhas been striding towards high- quality development in specialty construction. Firstly, Pediatrics Department, PCCM, Cardiovascular Department and Hematology Department have been successfully accredited as State Regional TCM Specialty Centers; secondly, one more provincial key specialty and two more municipal key specialties were added; thirdly, medical simulation cooperation will be initiated with STRATUS Center of Brigham and Women's Hospital, all of which are demonstrations of CFPH's commitment to patients safety and better outcomes.